Buy your
Dream Home


Get

Prequalified
Get Prequalified Now
Get started online. Find out how much you may be able to borrow. It's fast and easy.
Welcome
---
Having a mortgage could prove to be the biggest and most important investment decision of your lifetime. Choosing the right mortgage is a critical part of the decision making. At Progressive Lending Solutions, in Rosedale, MN, we offer some of the most competitive mortgages in Minnesota and Wisconsin.
We know how overwhelming shopping for the best loan program can be, especially not knowing who to trust – but here at Progressive Lending Solutions in MN and WI, we will help develop your individual needs and then work with you on the programs that are available to find the right loan for you.
Build Your Dream Home today
Some Mortgage Types That We Offer
---
We'll Find the Best Mortgage for Your Dream Home
Conventional Fixed Rate Loans
---
Progressive Lending Solutions offers some of the most competitive fixed rate mortgages in Minnesota and Wisconsin. Whether you're looking for a 10-year loan or a 30-year loan, a fixed rate conventional mortgage could provide financial stability in a world of economic uncertainty
Adjustable Rate Loans
---
Progressive Lending Solutions offers some of the most competitive adjustable rate mortgages (ARM) in Minnesota and Wisconsin. We can offer a 3/1, 5/1, 7/1 or a 10/1 ARM, with a 30 year amortization. Most of the time, adjustable rate mortgages have lower interest rates than the conventional fixed rate mortgage products.
FHA Loans
---
FHA Loans are insured by the Department of Housing and Urban Development. FHA loans are a good option when minimum down payment is a priority. FHA requires up-front mortgage insurance, which can be financed into the loan, and a monthly insurance premium.
Veterans Administration Loans
---
Veterans Administration (VA) Loans are guaranteed by the Veterans Administration for a term of 15 to 30 years. VA loans are a good option for qualifying veterans to obtain 100% financing. VA loans require a funding fee which can be paid in cash or financed in the loan amount.
Plus Many Other Options...
---
We can help you with a custom loan, refinance, or home equity line of credit depending on your situation, start by getting prequalified.
Start On
Your Dream Home
---
Get prequalified to get into your Dream Home as planned. It's fast and easy.
What our Customers have to say: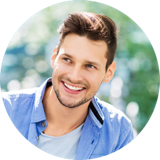 Shane Melaugh
"David helped close my loan on a tight schedule!"
"David helped close this loan on an extremely tight schedule. My fiancé and I were getting married and because of credit issues it had to be done prior to the wedding. David made sure it happened. We were able to close on the house and move in time to enjoy our honeymoon in our new home. Thanks David!"
Rob Marvel
Chippewa Falls, WI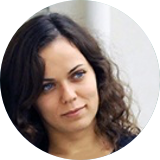 Shane Melaugh
"You kept me informed of the progress the entire time"
"My husband and I both felt the process went really well and was handled professionally. Start to finish the process only took about 45 days to complete and get to the actual closing of our new loan. We were able to secure a lower interest rate, reduce our monthly payments and still get some cash out to do a few minor improvements to our property. It was a pleasure working with you through the process as you provided very detailed instructions on what you needed from us and answered all of our questions very timely. Thanks a million! I will recommend you and your company to anyone looking to refinance."
Trudie Guptill
Willmar, MN